Should I or should I not try contact lenses? I am sure that many of you have wondered if contact lenses are for you. Yes, you have your glasses, they are very convenient, no wasted time in putting them on and off. You shop for that "perfect" pair that embodies your personality… but have you ever thought at times if you can do away with your eyeglasses? We always tell patients that just like shoes, you do not use your running shoes to attend parties. So similar to shoes, we also need other options to be more comfortable in some activities and also to complete your look.  Contact lenses have so many advantages, let me show them to you.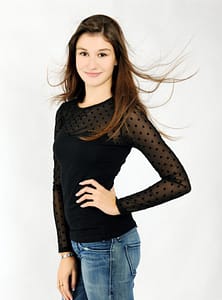 For the ladies out there, isn't it awkward to wear those fashion statement black, acetate frames while you are in a dress? We also have patients saying they just remove their glasses in those occasions… yup, you look fabulous without your glasses but then risk to be called a snob or clumsy person.  Even those who join programs in school, some would just remove their glasses, some would wear them, but then why chance the eyeglasses flying off your face when you are about to do a difficult dance stunt? For males, especially for those who are active and play basketball with friends, or those that go to gym to workout. With sweat all over your face, your eyeglasses either is dripping wet with perspiration or drops down to your nose.
Contact lenses are indeed very convenient too in the noted scenarios above. They can co-exist with eyeglasses. With contact lenses, your peripheral vision will be wider. No more issues of snubbing your friends, nor issues on sweating or your eyeglass dropping in a normal hot summer day. With contact lenses… you will feel FREE.
There are different contact lenses that will fit everyone's lifestyle. And since contact lenses come in colored too, it can also be used to enhance your look. For occasional wearers, DAILY DISPOSABLE lenses are the best—pop in and pop out…. No more cleaning. For those who will wear their lenses more often, then the MONTHLY DISPOSABLE lenses will be a better option for you—unless you do not want the cleaning part in maintaining your lenses—-then DAILY DISPOSABLE will be your best buddy. Remember to only go to your trusted optometrist to teach you RESPONSIBLE CONTACT LENS WEAR.