Prosthetic Contact Lens Fitting
Prosthetic contact lenses are special tinted contact lenses that can mask opacity or disfigurement on the previously transparent outer portion of the eye or the colored portion of the eye. We love fitting these lenses as these can boost the confidence of patients–giving them the courage to face the world.
There are many types of prosthetic lenses, we work with great laboratories to customize the lens design for you.
Our goals for prosthetic contact lens fittings:
Stability of the contact lens on eye
Realistic effect on eye
Patient comfort
Increase in patient's confidence
WE ARE YOUR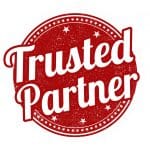 WE PUT YOUR VISION TO HEART!